In the market for a new midsize SUV? Don't let all the different SUVs for sale near Milton overwhelm you. As you'll see from even a brief test-drive, the 2022 Chevrolet Equinox is one of the finest entrants in this white-hot segment. This new Chevy SUV is one of those rare vehicles that can be all things to all people thanks to a wide array of exciting Equinox trims and options. To showcase the sheer number of cutting-edge features and technologies that distinguish the Equinox from its rivals, we've arranged a comparison of the 2022 Chevy Equinox vs. 2022 Ford Escape and 2022 Toyota RAV4. Once you see just how many unique selling points the Equinox offers, you'll be visiting our Chevrolet dealer near Milton to take your own Equinox test-drive.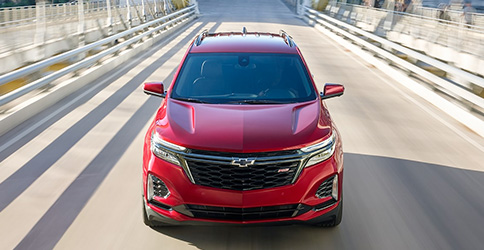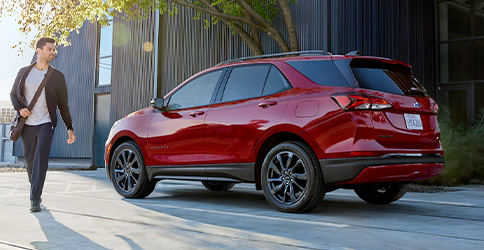 Compare 2022 Chevy Equinox Price vs. Competition
Chevrolet knows how to build well-engineered vehicles with an affordable price tag -- in fact, the brand has been doing just that for more than 100 years. The 2022 Chevy Equinox SUV is no exception. Visit our showroom and you'll see that the Equinox price begins well below the base MSRP of the 2022 Ford Escape and Toyota RAV4. Don't forget that the price options we're referring to are before we factor in any of our Equinox specials that may be available. The difference between the Equinox vs. Escape price only grows when you include any Chevy incentives you may qualify for, so visit Hawkins Chevrolet today to discover just how much you can save when you buy a new Equinox near Milton.
| Features | 2022 Chevy Equinox | 2022 Ford Escape | 2022 Toyota RAV4 |
| --- | --- | --- | --- |
| Starting Price | $25,800 | FT12 | FT13 |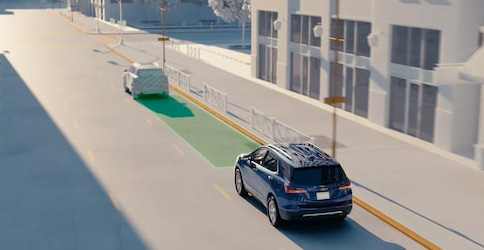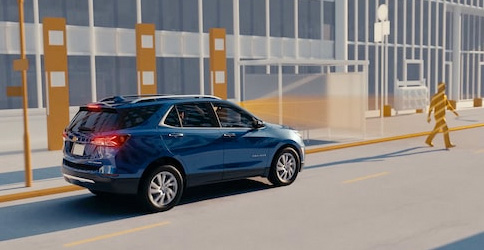 Chevy Equinox Safety Features
Safety is top of mind for most Pennsylvania Chevy fans, which is why the Equinox comes standard with a host of unique safety features you won't find anywhere else. Among those is Teen Driver, which is a unique technology that allows you to set parental controls on your vehicle so that your new driver stays safe behind the wheel. OnStar® is an equally unique amenity that offers a host of connected services, including a feature that will connect you with a trained advisor who can notify first responders in the event of an emergency. Ford and Toyota SUVs, meanwhile, don't have anything that quite matches the comprehensiveness of either OnStar® or Teen Driver.
| Features | 2022 Chevy Equinox | 2022 Ford Escape | 2022 Toyota RAV4 |
| --- | --- | --- | --- |
| Teen Driver | Standard | N/A | N/A |
| OnStar® Capability | Standard | N/A | N/A |
| Roadside Safety Package | Available | N/A | N/A |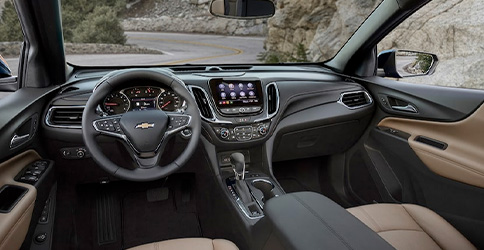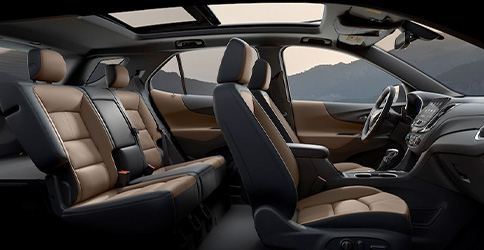 2022 Chevy Equinox Comfort & Convenience
The 2022 Chevy Equinox interior features a notable collection of amenities and technologies that further elevate this SUV over the competition. Consider, for instance, how hushed the cabin is on an Equinox test-drive. How did the engineers manage to quell so much road noise? Through their unique Active Noise Cancellation technology that muffles unwanted sound even at high speeds. Another great feature that you'll be thankful for is the optional hands-free gesture liftgate, which offers a no-hands operation for those times you're carrying a full load. These amenities, not available in competing RAV4 and Escape models, help you make the most of the Equinox cargo capacity and interior dimensions.
| Features | 2022 Chevy Equinox | 2022 Ford Escape | 2022 Toyota RAV4 |
| --- | --- | --- | --- |
| Hands-Free Gesture Liftgate | Available | N/A | N/A |
| Active Noise Cancellation | Standard | N/A | N/A |